Here is a list of 6 Filipino New Year Desserts you can make. They are really simple to make, and signifies some for Filipino beliefs for an abundant New Year ahead. I am not sure if the ancestors were serious about this or made just for fun, but I made them every New Year as a tradition. I have fun doing it, and talking about it to my children, so it's all good. Click on the highlighted blue text . Here they are.
SWEET LIFE AHEAD
Make this Leche Flan and you will have a a very sweet life ahead of you. This is simple to make and there is no recipe wasted in this one, because when you make this, you will make this Puto cheese too, which is round and sweet.
1

 12 fl oz can Evaporated Milk

1

 14 fl oz can low Fat Condensed Milk

10

 Egg yolks separated from the White ( Keep the whites for the Puto Cheese Recipe
For the Caramel

¼ cup

 Brown Sugar

¼ cup

 water
LECHE FLAN RECIPE ( BEST LECHE FLAN EVER NO BUBBLES SMOOTH SUPER creamy 3 ingredient ready in 40 minutes)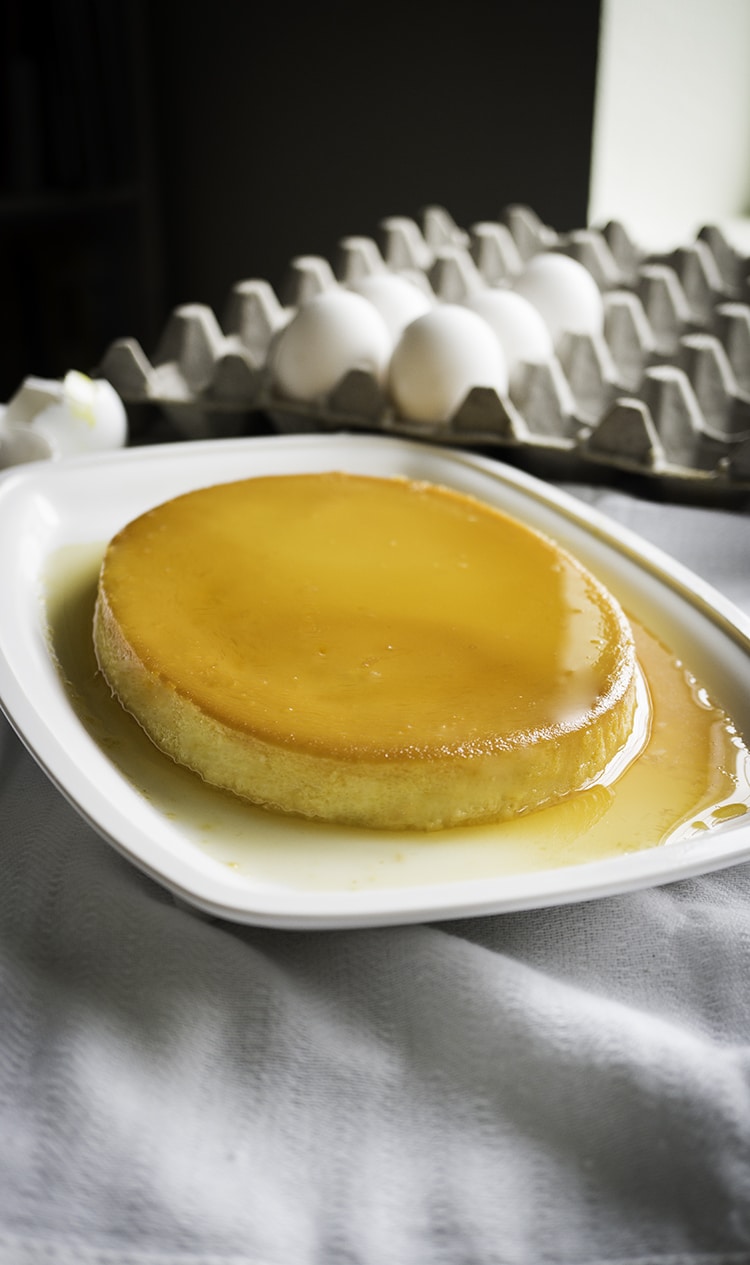 You know that round means money… so make this round Puto Cheese and surely you will be financially abundant this coming year.
Ingredients:
4 cups

 flour

2 tablespoon

 of baking powder

½ teaspoon

 salt

2 cups

 white sugar

2 teaspoons

 vanilla

10

 egg whites

2 tablespoon

 butter, melted

3 cups

 Milk ( I used Evaporated milk )

40

 pieces thin slices of cheddar cheese (mild) or you can use the grated 

one

 (CHECK VIDEO FOR THE PROCESS)
UNITY FOR THE FAMILY
Nothing spell unity and sticky-ness for your family life that these desserts. Make them and you will have unity for this year.
Ingredients:
4 cups

 sticky rice

3 cups

 water (THIS AMOUNT WAS ENOUGH,BUT WHEN YOU THINK THE RICE IS STILL RAW TOWARDS THE END, ADD WATER LITTLE BY LITTLE UNTIL STICKY RICE IS COOKED )

2

 cans 13. 5 fl oz coconut milk

1 cup

 dark brown sugar

1/2 teaspoon

 salt
Ingredients:
3 cups

 Glutinous Rice

1 cup

 white sugar

1 1/2 teaspoon

 salt

1

 can 13.5 Fl oz Coconut Milk
Ingredients:
1 3/4 cup

 freshly grated Cassava

1 cup

 dark brown sugar

3 cups

 water

1 cup

 grated fresh coconut
PICHI PICHI RECIPE (3 INGREDIENT PICHI PICHI RECIPE WITHOUT LYE WATER)
Ingredients:
3.3 lbs of freshly harvested cassava, remove the bark, wash and grate
1½ to 2 cups light brown sugar ( add sugar according to your liking. Test the mixture by frying a small amount)
¼ cup of bottled young coconut, washed to remove the sweetness and then chopped.THIS IS OPTIONAL