Guys, this is the EASIEST WHITE CHOCOLATE CHIP COOKIE  you can make. It is soft and melt in the mouth, not too sweet and simply filling. It will satisfy your sweet tooth craving.
EASIEST WHITE CHOCOLATE CHIP COOKIE RECIPE
If you check in my blog, you will never see a chocolate chip cookie post at all. It is because I DON'T KNOW HOW to make it. As a food blogger, I should at least know how to make a simple cookie, but nope; so I beat around the bush and make excuses. I buy my cookies and pay $ 2.78 per piece. But now, I am trying my hand in making my own cookie by using this very easy cookie recipe from Nestle' I, however, change the brown chocolate to white chocolate, and I tell you what, I will never buy cookie anymore, since aside from how good this cookie is, it is also very easy. SO LET'S MAKE THIS COOKIE.
WHITE CHOCOLATE CHIP COOKIE INGREDIENTS:
White chocolate – you can use the brown chocolates too. I used the white baking chocolate chips from Walmart, and still the cookie still turned out delicious
Baking soda
vanilla
Sweet Cream Unsalted butter – you can use the unsalted butter too, but I like the taste of using sweet cream unsalted butter more, so I use this one.
Brown sugar & white sugar
2 large eggs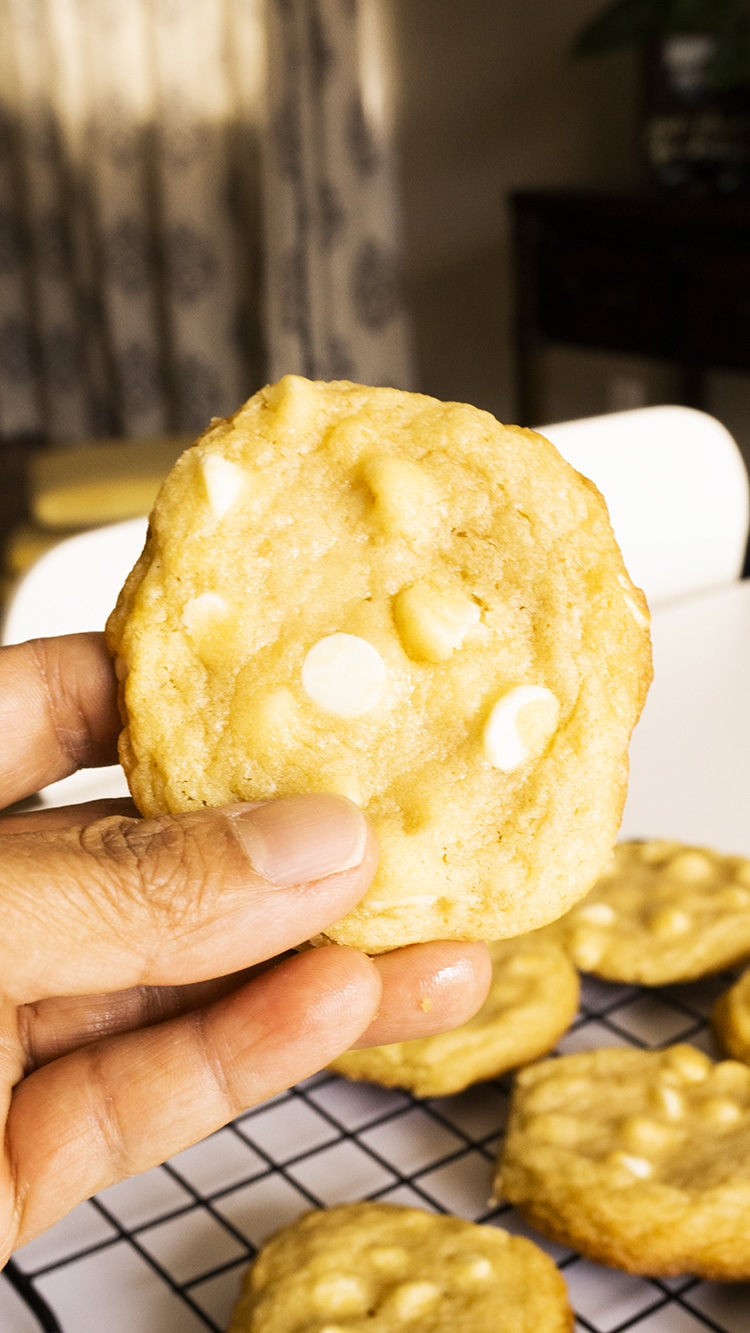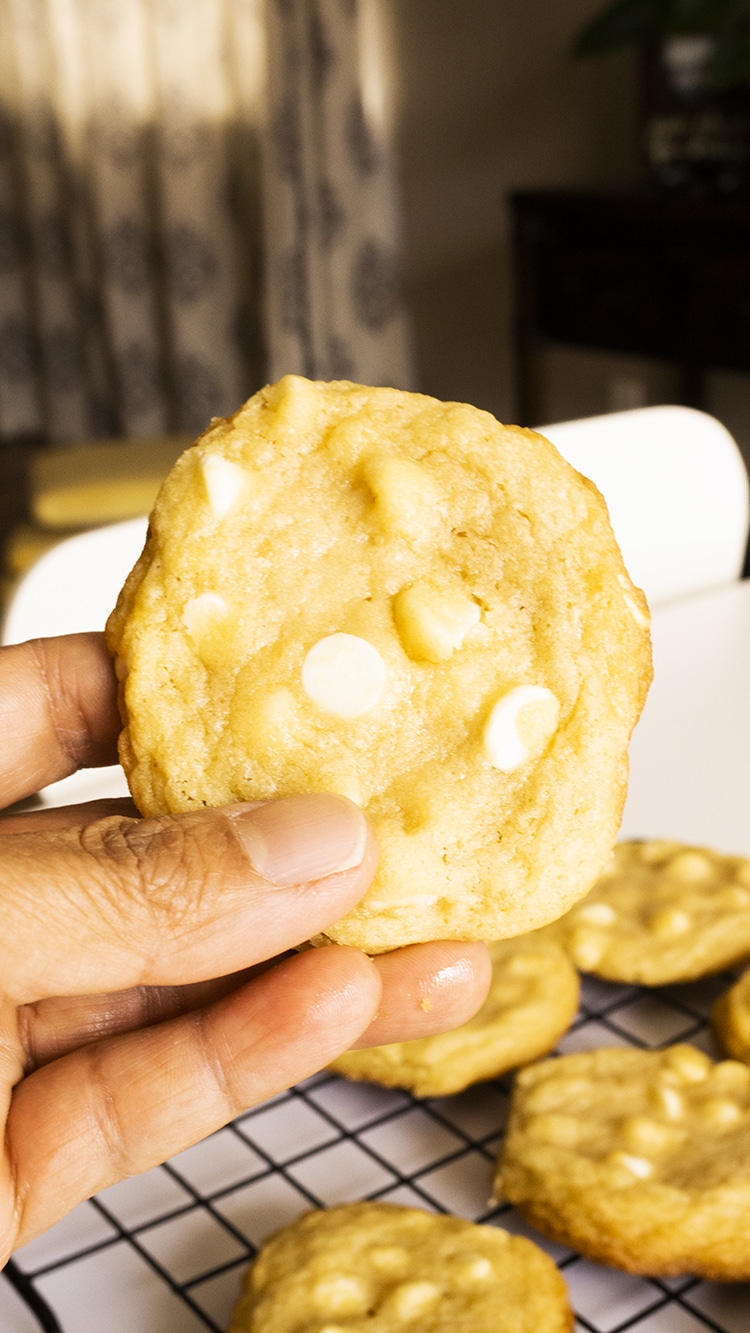 Ingredients
2 1/4

cups

all-purpose flour

1

teaspoon

baking soda

1

teaspoon

salt

1

cup

2 sticks butter, softened

3/4

cup

granulated sugar

3/4

cup

packed brown sugar

1

teaspoon

vanilla extract

2

large eggs

2

cups

White Chocolate Morsels

got mine from Walmart
Instructions
COMBINE flour, baking soda and salt in a medium sized bowl. In a large bowl, beat butter,sugar and vanilla and beat until mixture tunes into pale color, or creamy. Add egg one at a time beat until incorporated in each addition. Gradually add in flour mixture. Stir in chocolate morsels until the dough is incorporated.

Using a ice cream scoop drop dough in an ungreased baking sheets. You can use tablespoons too.

Bake in a preheated 350 F oven for 10 minutes.

I tried baking this cookie at 375 F for 8 minutes and it still turned out soft and melt in the mouth.
Notes
Keep an eye on the baking time. I bake it for 10 minutes in 350 F and very gently remove it from pan as this cookie is very soft.
Then let it cool and continue cooking in the wire rack.
I froze half of the dough and just thaw the dough before baking.