10 EASY SAVORY FILIPINO FOODS YOU CAN MAKE FOR CHRISTMAS FEAST.  Hello, hello, hello. I am dropping by today to share with you this 10 easy Filipino foods you can make for your Christmas feast or HANDAAN -feast. I made sure that these are the easy recipes I posted in the blog. The Lumpia made the list and that Arroz Caldo is making its appearance too, as it is really famous for us, Pinoy. So scroll down,click on the link posted below the image and choose some possible menu candidates you can make . ENjoy!
Check out this Filipino food collections here:
10 EASY SAVORY FILIPINO FOODS YOU CAN MAKE FOR CHRISTMAS FEAST LIST:
WHAT IS DINUGUAN RECIPE KAPAMPANGAN?
Before I will talk more, Dinuguan was derived from the root word "dugo" which means blood. This is a kind of Filipino stew so famous and rampant that I have eaten it since I was in a baby. Imagine me eating Dinuguan as my first solid food. It is that rampant and famous meal which is sold in every small and big Philippine restaurants.
Dinuguan uses pork meat, intestines and  pig blood as  ingredients. It may sound unusual, but Dinuguan is almost similar to Europe's blood sausage.
I cook my Beef Afritada in  the Crock Pot so that by the time I come home, I am ready for a delicious meal. I serve this with rice or bread and I am good to go. It is loaded with carrots, potatoes , bell pepper and green peas. In spite of these ingredients, I think it is the green peas that bind all of the ingredients to accentuate its flavor. You can use pork, chicken; but so far, beef is my most favorite for this recipe. 
Basic Filipino Lumpia Recipe -There are so many ways in cooking and making lumpia, but I will share with you a lumpia recipe which is pretty much a base recipe for your lumpia. You can customize this recipe according to your liking. You can add, shrimp, add shredded cabbage, spinach and bean sprouts ( my most favorite) or change the meat into ground turkey or ground pork
When ever you attend a Filipino gathering, you will always find Pancit Canton. This is very popular in my country that whenever you are in a Filipino party, this is guaranteed to be present.  Pancit is also a MUST and always served on BIRTHDAYS TO WISH SOMEBODY A LONG LIFE AHEAD.
Experience a little bit of the Filipino Culture embodied in a meal.
Pochero is a Filipino type stew which means stew pot. It has with yam, ( sweet potato) Saba ( plantain), tomato sauce  and Bok Choy. When you make Pochero, you can use pork beef or chicken, but today I used chicken meat.Some Pinoy add Garbanzo beans but in this meal, I skip Garbanzo because my kids don't like it.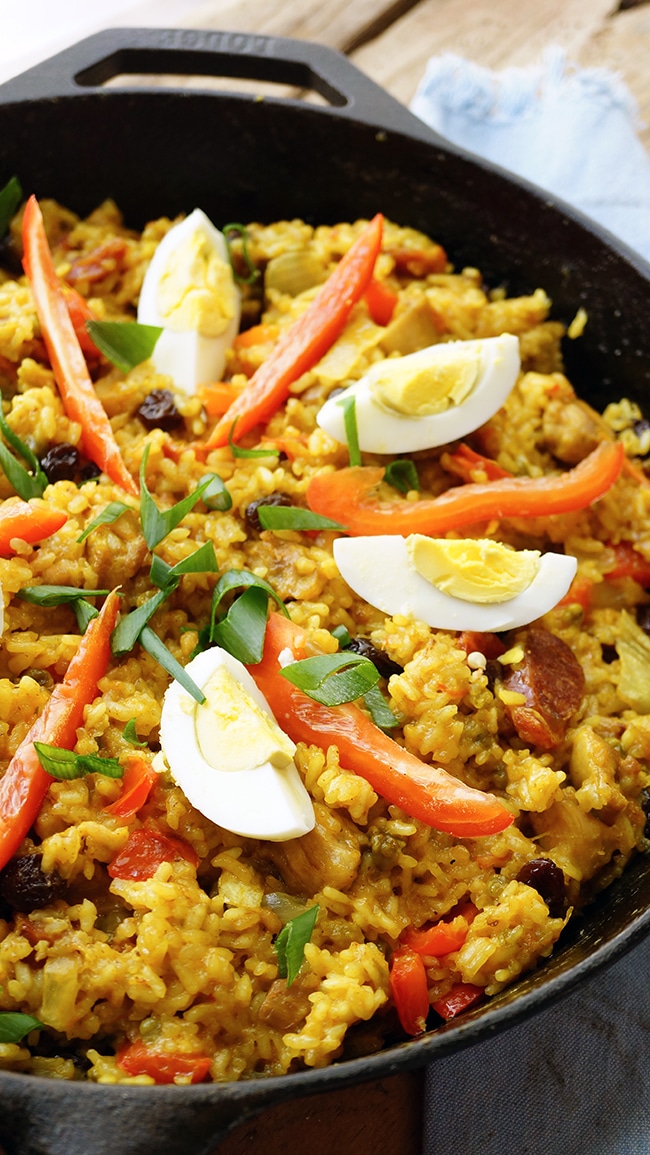 ARROZ VALENCIANA IS A FILIPINO PAELLA VERSION. IT MAY LOOK SIMILAR WITH PAELLA, BUT ITS INGREDIENTS ARE WAY DIFFERENT. THIS IS OFTEN SERVE ON CHRISTMAS AND SPECIAL OCCASION.
Crispy, crunchy deep fried pork belly.