These are Chicken Legs, oven baked, and cooked 'til tender, moist and juicy. A homemade crust is rub on the legs and marinated overnight. So,so good.
Chicken Legs Oven Baked
When you go to your grocery stores, in the meat section, you can't help but notice how cheap chicken legs compared to chicken breast. The difference is staggering! It's because the chicken legs are considered less healthy that chicken breast. To be honest, I don't really care. All I know is that I love the moistness of the chicken legs and when they are bake in the oven, they always come out really juicy.
I love chicken thigh too… they are in the same level of my favorite as chicken leg.
Sure, there are several ways of cooking chicken leg. I made it into Filipino Adobo before but I like cooking chicken legs in the oven. The ease of just rubbing this homemade chicken leg rub, arranging them in the pan and baking them just alleviate my mom stress.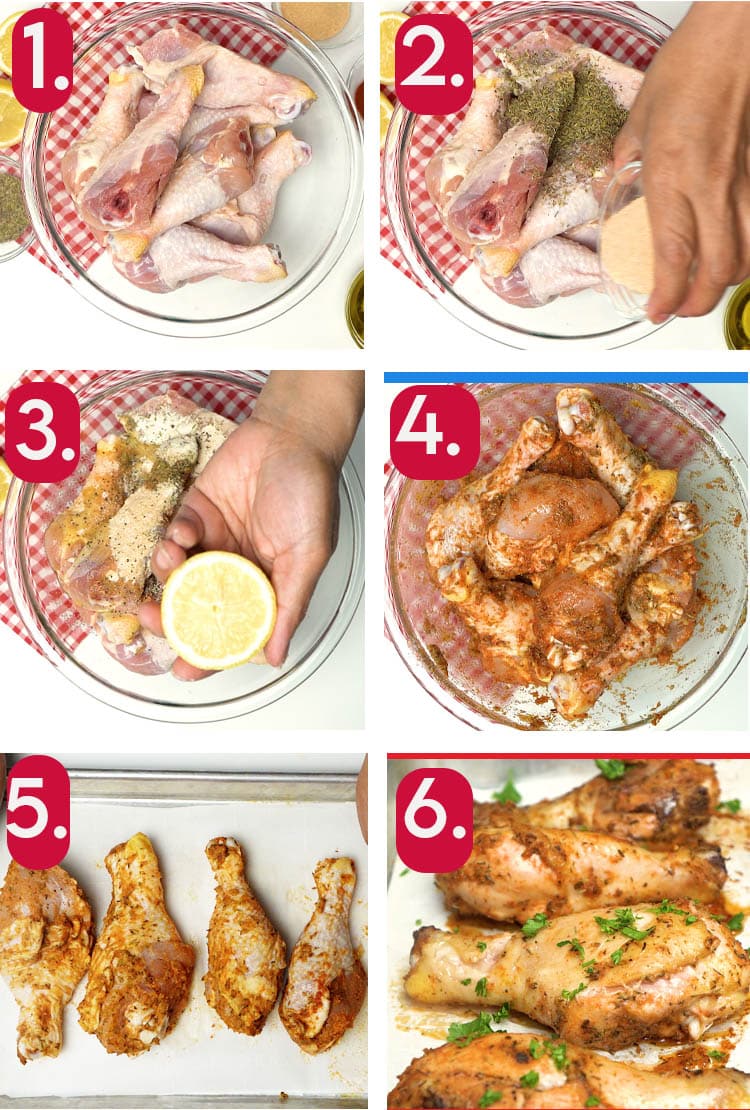 HOW DO YOU BAKE CHICKEN LEGS?
Put the chicken leg in a big bowl and drizzle in the homemade rub.
Make sure to rub the spice under the skin and other crevices of the meat.
Cover bowl and marinate overnight.
You can use zip loc instead of bowl,too.
When ready, line chicken legs in a baking pan.
Preheat oven at 350 F and bake the chicken.
Bake the chicken legs for 40 minutes on one side and flip the chicken leg.
And bake for 20  more minutes.
To make sure, use a meat thermometer to test the doneness of the chicken.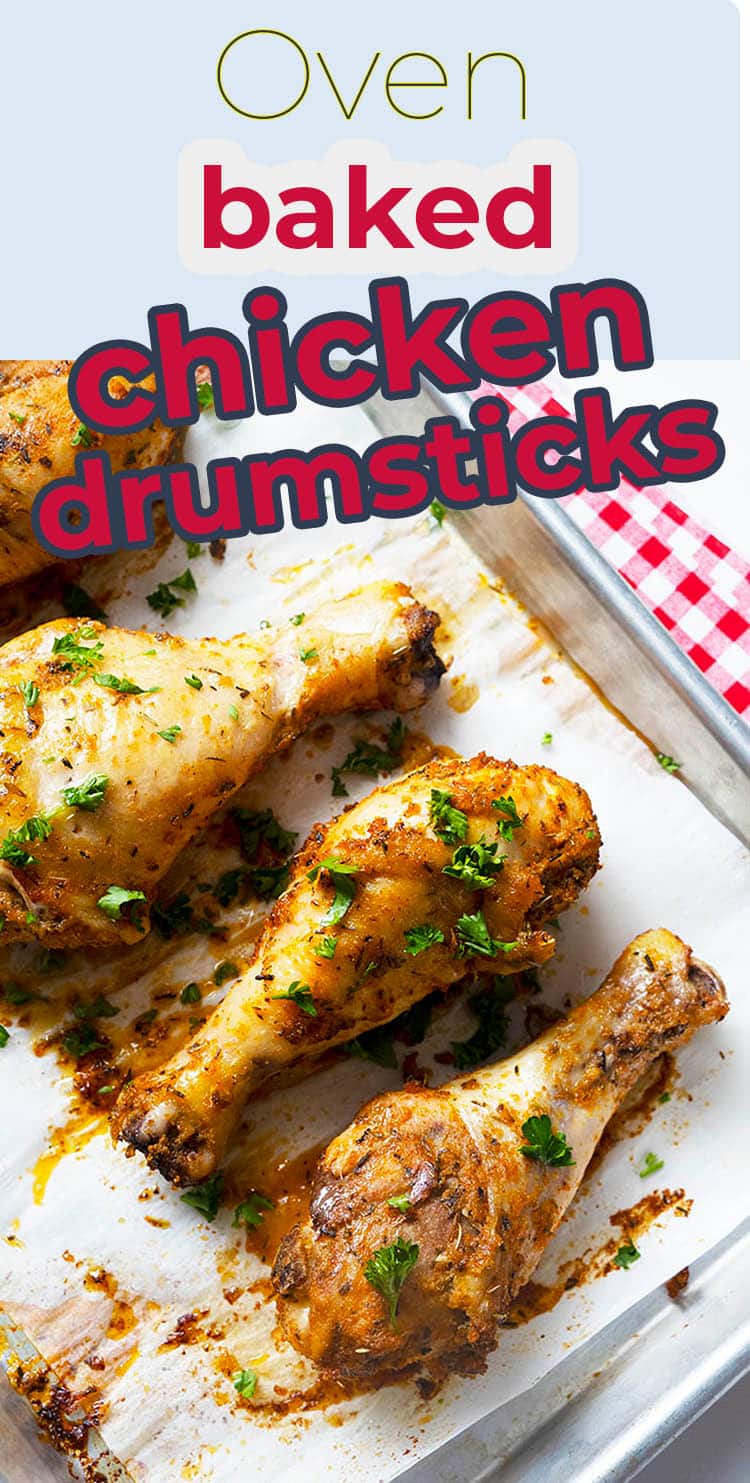 WHAT TEMPERATURE SHOULD I COOK THE CHICKEN
Arrange chicken in a baking pan and bake at 350 F pre heated oven.
HOW LONG TO  BAKE THE CHICKEN LEG AT 350 F , 385 F, 400 F
Bake chicken legs until internal meat temperature reaches to 165 F. You can bake the chicken until  185 F. This takes about 40 minutes on one side and 20 more minutes on the other side.
WHAT PART OF THE LEG SHOULD I POKE MY THERMOMETER?
Put /poke the thickest part of the leg – not touching the bone.
WHAT MEAT THERMOMETER TO USE?
Meat thermometer is important to make sure that the chicken leg is done. You can use any meat thermometer available in your store. You can even use the cheaper ones which only about $2.00.
SHOULD I BAKE FROZEN CHICKEN OR THAWED?
Place frozen chicken leg in a pan covered with foil. Spray non stick oil and line chicken leg. Bake frozen chicken leg for about 60 minutes or when the internal temperature reaches to 180 F.
Chicken Leg Rub Ingredients
2 tablespoons  Thyme
2 tablespoons Onion Powder
2 tablespoons, Garlic Powder
2 teaspoons , Paprika
juice of 1 lemon
FOR MORE CHICKEN RECIPES:
CHICKEN LEGS OVEN BAKED
This are Chicken Legs oven baked are cooked 'til tender, moist and juicy. A homemade crust is rub on the legs and marinated overnight. So,so good.
Ingredients
CHICKEN RUB INGREDIENTS
2

tablespoons

Thyme

2

tablespoons

Onion Powder

2

Garlic Powder

2

teaspoons

Paprika

2

tablespoons

Olive oil

1

Lemon, juice of 1 lemon

4.5

lbs

chicken legs

2

teaspoons

salt

2

teaspoons

pepper
Instructions
MARINATING THE CHICKEN LEGS
Place chicken in a bowl and add in the rest of the ingredients.

Cover bowl and marinate the chicken legs overnight

When the chicken are ready, preheat oven at 350 F.

Check the internal temperature of the meat by poking the thickest part of the meat with the meat thermometer. Make sure that the thermometer is not touching the bones.

It is done when the internal meat temperature is at 165 F. This is about total of 60 minutes of baking.
Video